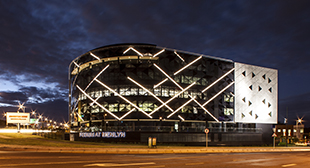 After spending 17 years in the corporate world, Wianélle chose to follow her true life passion – Photography. She completed a three-year diploma in photography at Nelson Mandela Metropolitan University in 2011 — cum laude. organisations to communicate their message and market themselves.
Wianélle Briers then completed her BTech Photography at Nelson Mandela Metropolitan University in Port Elizabeth.
In addition to Architectural Photography, Wianélle is also very passionate about Landscape and Nature Photography. She is conscious of environmental and social issues and devotes a great deal of time to pro-bono photography assisting conservation and environmental non-profits. Her specialist area is architectural photography. Her prints can be seen in many businesses, hotels, guesthouses and private homes.