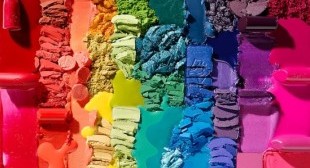 Dennis Pedersen, is a still life photographer.
Dennis' career path has been an unconventional one and his story will make inspiring positive reading for all aspiring photographers hoping to break into this difficult profession.
Back in 1985, while working as a builder in London, Dennis met up with his friend, Greg Gorman, who was working as a celebrity photographer.
Still a friend and successful photographer to this day, Gorman's tales inspired Dennis to quit building immediately and try photography for himself.
After a considerable amount of cold calling from studio to studio Dennis was offered the opportunity to work for fashion and beauty photographer, Jean Claude Volpeliere. Volpeliere's work was mainly on location so Dennis started to learn his craft while traveling all over the world shooting for fashion magazines and beauty clients.